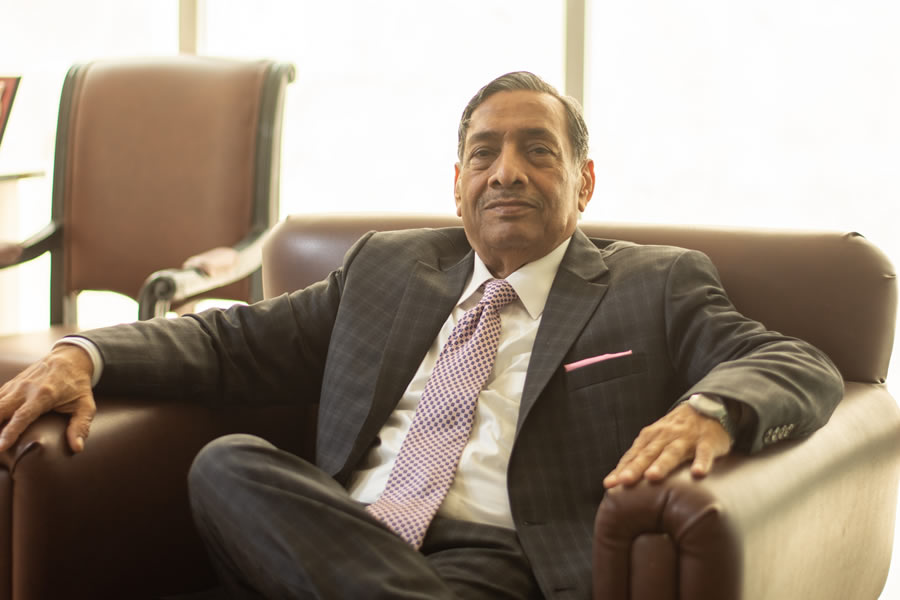 MR. S.L. SHARMA
CHAIRMAN
A man of vast experience and business acumen has spent more than 5 decades in the Freight forwarding Industry. His strong financial planning and clear vision has laid a solid foundation for the company to grow consistently since 1987.
With Mr. Sharma at helm, Skyways Group has created a niche for itself amongst its customers, airlines, and other service partners for its transparent, reliable and customer friendly approach backed by solid commitment.
Mr. S.L. Sharma has been an active voice for the Air Freight Community at various National and International platforms and has been recognized with many prestigious awards. His active leadership roles with trade bodies like ACAAI, FFFAI, DBCA, ACCD have been largely applauded. Not to mention his special efforts in philanthropic and Social Service activities through Rotary Club and few prominent NGOs'.
His uniquely gifted foresight and humbleness makes him an exceptional personality.