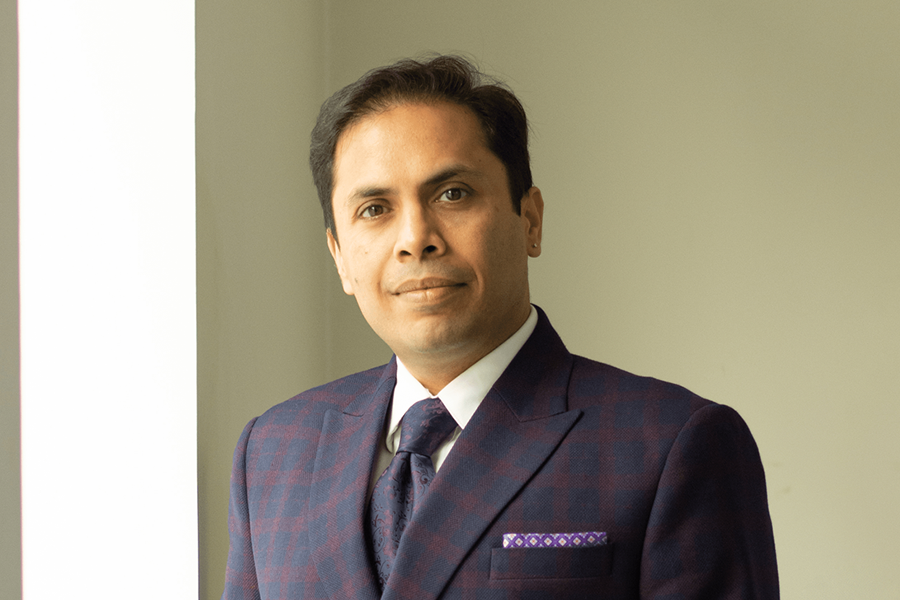 MR. YASHPAL SHARMA
MANAGING DIRECTOR
City of Residence : New Delhi, India
Yash, as the world calls him, completed his education from University of Delhi in 1995 and joined his family business after exploring a few options in Export industry. He successfully completed an executive course in Strategic IQ from the Harvard Business School, Boston, USA in 2014.
Skyways Group, head quartered in New Delhi, was founded in 1983 by Yash's father Mr. S.L Sharma as an Air Cargo forwarder. The Company expanded into other spheres of logistics over the next 3 decades and is now a leading player in Air freight, Ocean freight, Fairs & Exhibition logistics, Express, etc.
Yash has been a strong visionary and always tried to bring new innovations to the field of logistics. He thus was able to make and launch the first web market-place for air cargo in India in the year 2000 – www.cargoflash.com. Cargo flash was the 1st Air Cargo market place in the world.
Yash has been a key driver to take his company from a 17 member company in 1995 to a 650+ personnel Group today with over INR 700 Crore in Group turnover. He was instrumental in driving Skyways across the world. He inaugurated 27 offices in India, 1 in Germany, 2 offices in Bangladesh & 2 offices in Vietnam. Skyways has been the No. 1 airfreight forwarder in India since 2017, the first Indian company to have achieved this in 13 years.
Yash has always been an extremely social person and has been a part of various trade and other associations. He has been President of his School ex-Student association for 5 years. He is the immediate Past President of Air Cargo Club of Delhi (ACCD) and the current Hon. Secretary of Air Cargo Forum India (ACFI).
He is earnestly involved in philanthropic activities and has supported various social organizations like The Earth Saviours Foundation, Chintan Environmental Research and Action Group etc. In his free time, he loves to socialise with people, listen to Bollywood music and go dancing.
Yash has been awarded by the industry at various forums. Some of the key ones:
"Face of the Future" award at India Cargo Awards 2015.
"Exemplary Leadership" award at Express, Logistics &Supply Chain awards, 2017
"Entrepreneur of the year" award at India Cargo Awards 2017.